Magic Mirror Hire in London
The most popular photo booth in London - with it's facial recognition technology, LED ring, instant prints and an extensive range of digital or real props, you and your guests are sure to look AMAZING in the magic selfie mirror!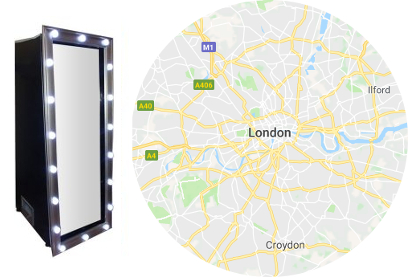 "Mirror mirror on the wall, Who is the fairest of them all?"

Behold the unique, sleek & stylish Magic Selfie Mirror! The perfect addition to your next big occasion whether it is for the wedding of the century, your mum's birthday or of course, any corporate event that would benefit from the magic touch of this photo booth!

This Mirrored Photo Booth is an upright and full length mirror with an in-built top of the range camera, with a touch reflective screen and it's signature LED ring lighting. It is easily portable and suitable for almost any space, making it ideal for any event in the capital.

The magic selfie mirror comes with our exclusive service that we provide to London events, which includes free delivery to many venues.

We also offer unlimited & instant prints - so your guests are able to get as many photos as they wish. Each print is customisable with your own text / logo, perfect if you are planning a corporate event in the Capital.

Our magic mirror comes with a box full of props including masks, hats, wigs, inflatables, glasses, face mats and much more!

For weddings and parties in the City of London we offer a free guestbook. For this we print each photo twice allowing your guests to keep one copy for themselves and stick the other copy to the book, where they are able to leave a little message beside their photo for either the bride and groom, party organiser or whomever it may be.

We also include a professional and friendly assistant that will make sure everything runs smoothly over the 3 hour standard service we provide.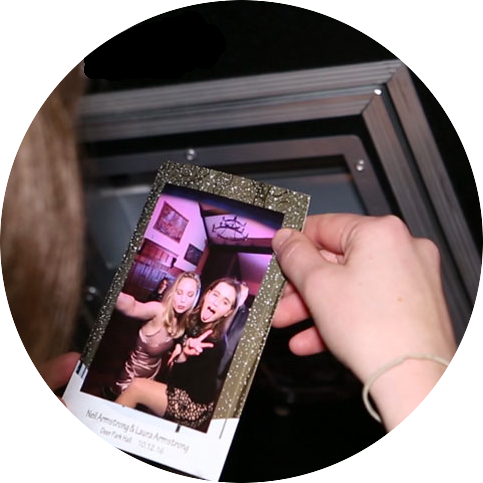 Selfie Mirror Photo Booth Rental in London

If you are inside the M25, get ready to jive!

Shooting Stars

has Magic Mirror photo booths available for any event in London.

We offer free delivery and installation at many venues in London making us one of the most affordable when it comes to hiring a photo booth.

Here are some of the boroughs and areas in the capital that we provide photo booths and selfie mirrors in:

Bromley, Camden, Finchley, Hackney, Hampstead, Hammersmith and Fulham, Harrow, Highgate, Kensington and Chelsea, Kingston upon Thames, Knightsbridge, Lambeth, Marylebone, Mayfair, Richmond upon Thames, Soho, Shoreditch, Twickenham and Westminster!