Magic Mirror Hire in Rayleigh
Shooting Stars

' Magic Mirror Photo Booth is a must have for weddings and parties alike in Rayleigh and surrounding areas.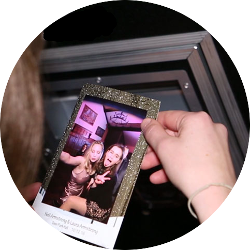 The Magic Selfie Mirror is a party favourite throughout Rayleigh and Essex, this full length mirrored booth boasts a top of the range in-built camera and it's trademark LED ring that provides perfect lighting. It even gives instant prints. No waiting!

Not only do you not have to wait for your prints, but even better... We offer unlimited prints! This means your guests aren't limited on how many photos you can get. Each print is also customisable with your own text / logo.

Our magic mirrors have featured at many weddings & parties in Rayleigh, from Lords Golf & Country Club, The Old Parish Rooms to even Rayleigh Windmill!

We even offer a free guestbook service as part of our weddings package, so grab your in-laws, your bridesmaids, your best friend and smile.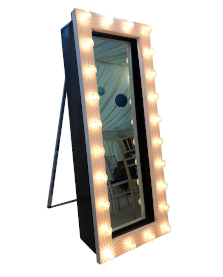 The Magic Mirror comes with a box full of props including masks, hats, wigs, inflatables, glasses, face mats and much more.

Along with the Selfie Mirror, we provide a professional and friendly assistant that will make sure everything runs smoothly over the 3 hour standard service that we provide, so you don't need to worry about a thing.


Magic Selfie Mirror Rental in Rayleigh with our free delivery service!

Our free delivery & installation service makes us one of the most affordable when it comes to hiring a magic mirror or any photo booth for your Rayleigh event and is available at many venues across Essex.